Fileys Discworld-MUD page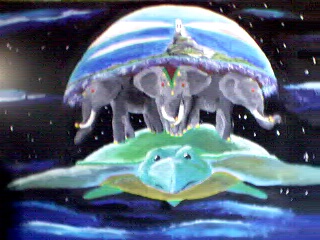 Image by Hurukan©
---
I am now creator. Any content on these pages my be outdated without notice. I will not update anything but the Links, Me and Top Ten sections. Material I know is outdated will be moved to the Old Stuff section, in time. The discworld MUD site ring is of course still maintained.
---
Projects
Stuff I am still working on.
Stats dependencies
Ideas I've got
Some stuff for priests


And do not forget the discworld MUD site ring.
---
Latest news

I moved the Ramtops map from the map section to Old stuff. More will follow.

I updated the Travelers guyde part to fit what is true in the year 2004.

Updated the map of the Shades Maze. Again...

Reorganized the Qoutes-and-logs section.

Added a guide to the Medina, Bes Perlagic. Updated the Shades map.

Added a map of the McSweeny's mansion, Bes Perlagic.

Aug 3 changes updated on most of the site. (Death manual is still not uppdated).

I have now, since the changes of aug 3, 2002, created an 'Old Stuff' section for all outdated documentation, of this mud, for future references.

I have changed the information about how to join the site ring. See here for all about it.

A productive day or two. I finished the Shades Guide update. I made the Gloomy guide, and I restructured the information under "me".

When Skybly left the mud, I took over the maintainance of the Discworld MUD web ring. See here for details.

From now on, you can read a list of players that kills shopkeepers.

Discovered today I had the wrong email adress in my feedback form. It will work from now on. Thanks Nikki for helping me find this out.

From now on you can read about what services I provide and if I want cash for them or not. Check here.

My new updated guide to the Shades is now online.

I now added a guest-book, please sign.

I've added lotsa new info on the Stat-skill section below the main links. Have a look at it.

My university has changed name, and thus domain. This changes the URL of this site to "http://www.fukt.bth.se/~fille/DiscMUD/"
Please update the link if you have one.
---
The Discworld MUD SiteRing
This site owned by fille (a)_ fukt dot bsnet dot se.